Threema Work
The Secure WhatsApp Alternative for Companies
The example of WhatsApp illustrates well what risks everyday chat apps entail for companies. As a dedicated business messenger, Threema Work not only ensures secure and GDPR-compliant business communication but also offers considerable benefits compared to regular messengers and collaboration tools. Find out on this page what makes Threema Work the ideal WhatsApp replacement for businesses.
Activate free trial now
Request consultation
The Problem with Everyday Messengers and Collaboration Tools with a Chat Feature
Shadow IT
Using Problematic Chat Apps Because There Is No Alternative Available
Employees often use everyday messengers such as WhatsApp for business communication because they're already familiar with these apps and there is no corporate alternative available. Using regular chat apps at work, however, could lead to data-protection violations. This is an unnecessary risk: as a result, companies might face high fines, the privacy of employees and external stakeholders is disregarded, and sensitive information and trade secrets could fall into the hands of uninvolved parties.
Data Protection and Security
Unnecessary Security Risks and Insufficient Privacy Protection
Messenger services intended for personal use often process and store user information such as chat behavior or location data in third countries like the US. This does not comply with progressive data-protection laws such as the European General Data Protection Regulation (GDPR): everyday messengers hardly meet the relevant legal requirements for data protection or for the protection of trade secrets.
Apps for Personal Use
Lack of Administrability and Missing Business Features
Chat services developed for personal use also fall short of corporate requirements in terms of configuration options. There's the risk that professional content circulates unhindered in the private sphere of former employees who haven't been removed from group chats. Furthermore, there's no possibility to place functional restrictions on all employees or certain parts of the workforce, and useful business features are missing, e.g., the off-hours policy or a broadcast tool for fast information distribution.
For Every Use Case
A Collaboration Tool with Chat Feature Is No Substitute
In 2022 alone, Microsoft Teams had been subject to thousands of cyberattacks, which is proof enough that the collaboration service does not provide sufficient protection of company secrets and personal information. On that account, a secure business messenger is essential, no matter whether it's used as primary communication solution or as a complementary service to existing collaboration tools.
The Solution:
The Secure Business Messenger Threema Work as an Alternative to WhatsApp
Instead of an all-rounder with an overwhelming number of features, settings, and options, Threema Work is a suitable replacement for WhatsApp in companies that focuses on the essentials: it offers all features employees expect from a modern instant messenger and guarantees a high level of security for your business communication.
What are the advantages of the WhatsApp alternative Threema Work?
Effective Protection
of Sensitive and Confidential Content
When exchanging sensitive business information, airtight security that prevents any third-party access is a must. Threema Work is the perfect communication channel for industries that require superlative security and unparalleled data protection.

The business messenger is 100% GDPR-compliant, known for its rigorous metadata restraint, and it can be used without providing any personal information (such as a phone number or email address) whatsoever.
More about Threema Work's security
Integrate Your Mobile Workforce
in a Secure Manner
With Threema Work, companies reach all employees, even those who don't have a permanent workspace or a corporate email address. Thanks to the intuitive chat app, the whole communication is easy and straightforward. Team communication in group chats and broadcast messaging via Threema Broadcast increase both productivity and the collaboration among the staff members. Furthermore, challenges that come with Bring Your Own Device are met, and full GDPR compliance is ensured.
The Bring Your Own Device challenge
Efficient Administration
and User Management
In the management cockpit, you define the ways in which your employees can use the Threema Work app. The professional administration tool allows admins to efficiently manage credentials and remotely define app settings. For example, certain features can be restricted for specific departments, and the setup process for employees is facilitated.
Threema Work dashboard
Avoid Shadow IT:
Ban WhatsApp
Chat apps have become an integral part of everyday work life. Threema Work is a powerful WhatsApp alternative that allows your employees to make use of the wide range of instant messaging's benefits while avoiding a dangerous shadow IT and maintaining full security and data protection. On decision-making levels, security requirements are particularly high to ensure that sensitive information and company secrets don't fall into the hands of uninvolved parties while business negotiations are still in progress.
Secure C-level communication
The risks of shadow IT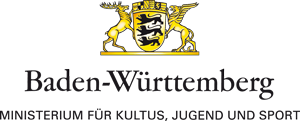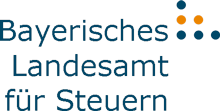 100% GDPR-compliant
Consistent end-to-end encryption
Regular audits
Metadata restraint as a guiding principle
---
Conclusion:

Why Companies Should Refrain From Using WhatsApp
Many employees use the instant messenger WhatsApp for business purposes because they are already familiar with it from the private sphere. However, WhatsApp does not meet the requirements for business communication, using it can result in dangerous shadow IT, and disregarding the GDPR may lead to steep fines. That's why companies should switch to a secure and GDPR-compliant business messenger like Threema Work.
Why Threema Work instead of WhatsApp?
Threema Work continues to be at the forefront of secure messaging in 2023. In contrast to WhatsApp, the business messenger focuses on metadata restraint and can be used without providing personal data. Communication in Threema Work is 100% GDPR-compliant and fully end-to-end encrypted. No confidential business data is stored on the Threema servers. For companies with particularly high security requirements, there's the option to host Threema Work on their own servers. In contrast to WhatsApp, Threema Work offers multiple configuration options to manage users, and it provides important business features such as a broadcast tool for fast information distribution.
What does Threema Work cost?
Threema Work licenses for professional use are available from CHF 1.50 per month (annual payment). NGOs, schools, and other educational institutions benefit from preferential terms. Details about the price plans (Essential, Advanced, and Professional) can be found on this page.
To get acquainted with Threema Work, make sure to activate a free trial, and test Threema Work without restrictions and without any purchase obligation.
Can Threema Work be used as a complement to MS Teams?
Yes, Threema Work is the ideal complement to Microsoft Teams. Collaboration platforms like MS Teams don't provide a secure communication channel (the integrated chat function doesn't offer end-to-end encryption), which is why the chat app Threema Work is the right tool to exchange business information worthy of protection. Depending on the needs, the dedicated business messenger can be used as a primary communication channel, in addition to an existing tool (e.g., MS Teams), or for emergency situations (business continuity).
Find out on this page why Microsoft Teams is no alternative to a secure messaging app.