Business Continuity
In the Event of an Emergency:
Secure Your Internal Crisis Communication
If the IT is down due to a cyberattack, a crisis-proof business messenger such as Threema Work allows a company to maintain communication and continue regular business operation.
Get in touch
Download whitepaper
The Threats
of Cyberattacks
Both top managers and security experts consider cybercrime to be the biggest threat to companies around the world. In Germany, nine out of ten companies were victims of data theft, espionage, or sabotage in 2020 and 2021.
In particular, ransomware attacks have become much more prevalent in recent years. In a first step, criminal hackers infect the computer systems of companies, associations, and public authorities with so-called "malware." Then, they encrypt the corporate data and only unlock it after the demanded ransom money is paid. Such cyberattacks often bring corporate IT to a standstill. In consequence, communication is only possible to a limited extent, if at all.
€223.5 billion
was the total damage to the German economy in 2021 caused by cybercrime.
Every 11 seconds
a ransomware attack occurs. Every company can be affected.
86%
of German companies suffered material damage due to cyberattacks in 2020 or 2021.
The Challenges
if Your IT Is Down
Cyberattacks often lead to IT outages, during which communication is interrupted or only possible to a limited extent. It often remains unclear which communication channel isn't affected and is therefore still secure and trustworthy.
In the event of an emergency, it's key for a company to maintain communication and continue regular business operation. If email happens to be down and other internal communication solutions are compromised, it's of utmost importance to immediately provide a secure and trustworthy communication channel to both managers and employees.

Threema Work is the perfect example how business continuity can be ensured via messenger in the event of an emergency.
Business Continuity Management
We have compiled a whitepaper with the most important aspects of business continuity management. Please fill in the form below, and we'll send you the free document as soon as possible.
Request Free Whitepaper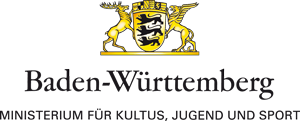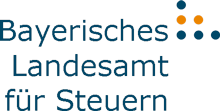 Effective Business Continuity Management –
Maintain Communication Even During a Crisis
In keeping with business continuity management, a company that's subject to a cyberattack should not use existing communication tools. Instead, a secure, trustworthy, and reliable communication alternative like the business messenger Threema Work is required.
Efficient Information Distribution
Secure Communication
In case of a crisis, it is paramount to reach internal and external parties fast and effectively. Communication, therefore, is a key element of any business continuity plan. A secure chat app is the ideal channel for direct and secure communication in single and group chats.
Important: for security and privacy reasons, private messengers should not be used for business continuity purposes.
Efficient Information Distribution
Apart from granular information distribution, there's often the need to communicate with various stakeholders. With Threema Broadcast, you send text/image messages and files to specific recipients or your entire workforce with the click of a button.
Prepare the required distribution lists in advance so that you're ready to immediately react to events and implement the necessary measures.
Interactive Chat Bots
Threema Broadcast's chat bots allow you to create information retrieval systems that enable your users to get documents and guidelines such as an emergency plan or contact lists right in Threema.
Users simply enter a command and instantly receive the predefined answer as reply. Use the potential of chat bots to efficiently resolve a crisis.
Automatic Alerts
With APIs, you can create groups dynamically and send messages automatically.
Reduce the number of service-desk tickets by connecting Threema via API to your alerting solution – users will be automatically notified in the app if a tool happens to be down.
Use the automatically created group to inform users when the tool is working properly again.
External Hosting
For seamless communication during a crisis, it's important to host the emergency communication tool on a different infrastructure than email, collaboration solution, and other everyday tools.
Threema Work is hosted on our own servers in a highly secure data center of an "ISO 27001"-certified colocation partner Switzerland.
More than Secure Messaging
The App: Extensive Feature Set
Single and group chats (e.g., for project groups and general classroom communication)
End-to-end encrypted audio and video calls
Polls
Off-hours policy
Send files of any type
Optimized for tablets
Threema Broadcast: Targeted Top-Down Communication
News feeds (messenger newsletters)
Distribution lists
Interactive chat bots
Centrally managed group chats
Professional Administration Console
Manage users and licenses
Manage contact list
Restrict permissions
Analyze usage stats
Customize app appearance
Effortless initial setup
Straightforward licensing
Threema Gateway: Automation and Integration
Send and receive Threema messages with your own software. Threema Gateway is more secure, cheaper, and more versatile than SMS. Possible use cases:
Alerting
System monitoring
2FA
Send messages from third-party software
And much more
Improve Internal Crisis Communication
and Be Prepared for the Future
Our experts are happy to show you why companies should include a reliable and fail-safe instant messenger in their business continuity plan (BCP).

This helps you to be ready for any event and ensure that your company maintains communication and continues business operation even in the event of a crisis.
Get in touch