Threema Work
The Perfect Supplement or Alternative
to Microsoft Teams
Both the business messenger Threema Work and the collaboration tool MS Teams streamline the corporate communication. However, even though the possible use cases overlap, these communication solutions are not the same – and there are significant differences in terms of data protection and security. Find out on this page why Threema Work is the ideal alternative to Microsoft Teams.
Activate free Threema Work trial now
Why MS Teams Is No Substitute for a Secure Messenger
Threema Work and MS Teams enable communication via team chats and offer file sharing and group calls. The dedicated business-messaging app Threema Work additionally protects your corporate data, your trade secrets, and your employees' privacy.
Threema Work
As Primary Communication Solution
Threema Work
As a Complementary Service
Access and Rights Management
Compared to MS Team's complex user management, Threema Work's approach is rather simple: Adding and deleting users is done centrally using a unique Threema ID for each user. This helps to ensure that employees who leave the company don't have access to business chats anymore.
What benefits does the MS Teams alternative Threema Work offer?
In contrast to Microsoft Teams, Threema Work offers a GDPR-compliant communication channel. The dedicated messenger for companies focuses on the secure exchange of sensitive company data. Since MS Teams is only available as SaaS, your data will be stored in the Microsoft cloud. With Threema OnPrem, however, there's the option to self-host Threema Work to give you full control over your data.
What Experts Say
About the Microsoft Teams Alternative Threema Work
Threema Work Offers Decisive
Advantages in the Digital Workspace
Full GDPR compliance
End-to-end encryption guarantees secure communication
A true WhatsApp replacement – supports the mobile-first mentality
Easy integration of the mobile workforce
European service – not subject to the CLOUD Act
No phone number or email address is required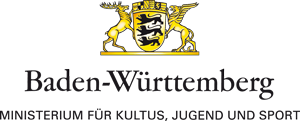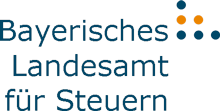 Use Cases
The business instant messenger Threema Work ensures seamless and secure exchange of information.
Effective Protection
of Sensitive and Confidential Content
When exchanging sensitive business information, airtight security that prevents any third-party access is a must. Threema Work is the perfect communication channel for industries that require superlative security and unparalleled data protection.

The business messenger is 100% GDPR-compliant, known for its rigorous metadata restraint, and it can be used without providing any personal information (such as a phone number or email address) whatsoever.
More about Threema Work's security
Integrate Your Mobile Workforce
in a Secure Manner
With Threema Work, companies reach all employees, even those who don't have a permanent workspace or a corporate email address. Thanks to the intuitive chat app, the whole communication is easy and straightforward. Team communication in group chats and broadcast messaging via Threema Broadcast increase both productivity and the collaboration among the staff members. Furthermore, challenges that come with Bring Your Own Device are met, and full GDPR compliance is ensured.
The Bring Your Own Device challenge
Maintain Communication
in the Event of a Crisis
MS Teams has become a popular target of cyberattacks and an access path for malicious ransomware.

Cyberattacks often lead to IT outages: What happens when email, intranet, VoIP, or the collaboration tool are down? That's where business continuity comes into play: Using Threema Work, companies can maintain communication and remain operational in the event of a crisis. After all, that's when it's most important to reach all stakeholders.
Avoid Shadow IT:
Ban WhatsApp
Chat apps have become an integral part of everyday work life. Threema Work is a powerful WhatsApp alternative that allows your employees to make use of the wide range of instant messaging's benefits while avoiding a dangerous shadow IT and maintaining full security and data protection. On decision-making levels, security requirements are particularly high to ensure that sensitive information and company secrets don't fall into the hands of uninvolved parties while business negotiations are still in progress.
Secure C-level communication
The risks of shadow IT
Chat App
Trusted by Millions
Threema Work is easy to use, offers everything users expect from a contemporary instant messenger, and includes useful business features that facilitate corporate communication and increase productivity.
Android
iOS
Desktop / Web




100% GDPR-compliant
Consistent end-to-end encryption
Regular audits
Metadata restraint as a guiding principle
---
The App: Extensive Feature Set
Single and group chats (e.g., for project groups and general classroom communication)
End-to-end encrypted audio and video calls
Polls
Off-hours policy
Send files of any type
Optimized for tablets
Threema Broadcast: Targeted Top-Down Communication
News feeds (messenger newsletters)
Distribution lists
Interactive chat bots
Centrally managed group chats
Professional Administration Console
Manage users and licenses
Manage contact list
Restrict permissions
Analyze usage stats
Customize app appearance
Effortless initial setup
Straightforward licensing
Threema Gateway: Automation and Integration
Send and receive Threema messages with your own software. Threema Gateway is more secure, cheaper, and more versatile than SMS. Possible use cases:
Alerting
System monitoring
2FA
Send messages from third-party software
And much more
Learn how collaboration tools and engagement apps differ from secure business messengers.
Go to the comparison