Our partner program offers you attractive benefits to provide your customers with our secure business messaging solutions Threema Work (SaaS) and Threema OnPrem (on-premises).
Become a partner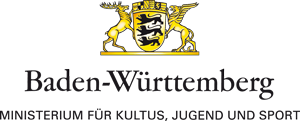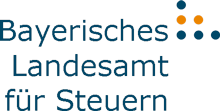 Your Benefits as a Partner
Threema OnPrem: Self-Hosting
Discount on Licenses
Get Threema Work licenses at a reduced price and benefit from the trade margin. Our discount structure rewards high-performing partners: the higher the sales volume, the bigger the discounts. You have a free hand to set the price for your customers.
Provide Service Packages
Your potential revenues are not limited to license sales only. Understand your customers' specific needs, and develop consulting projects to help your customers get the most out of Threema Work.
Integration
The message API Threema Gateway offers a wide range of integration possibilities: you can use Threema as a channel for two-factor authentication, alarming, and much more. Help your customers to unlock the full potential of the instant messenger Threema Work.
Threema OnPrem: Self-Hosting
Become the cloud infrastructure provider for your customers, and comply with data residency regulations. Learn more about self-hosting Threema Work on this page.
Reasons to Join Our Partner Program
Elevate Your Revenue
Take advantage of Threema's user base of more than 11 million people and 7,500 business customers, and provide your customers with the secure and GDPR-compliant communication solution made in Switzerland. Acquiring licenses at a beneficial rate and/or providing integration or implementation services is a chance to increase your annual recurring revenue.
Increasing Market Potential
Information security proved to be a top priority in business plans, as worldwide spending on information security infrastructure was predicted to exceed 219 billion dollars in 2023. This is a 12.1% increase compared to 2022.*
* According to the new Worldwide Security Spending Guide from IDC.
Did you know?
Companies Are Increasingly Investing to Comply With Regulations
According to ENISA's NIS Investments report, the NIS Directive and other regulatory obligations are the main factors influencing IT and information security budgets.
And More Regulations Are Coming
As of October 18, 2024, the NIS Directive 2 will apply to member states of the European Union: further investments will be required to ensure security in information systems acquisition, development, and maintenance.
Become a partner
Why Business Continuity?
If critical activities of a company cannot be maintained due to disruptions or an emergency, i.e., if business continuity is not guaranteed, serious consequences such as reputational damage and financial losses can follow.
Having a robust business continuity policy in place is key to minimize loss of productivity, ensure continuous revenue, and secure your customers' trust in case of an emergency.
Become a partner
Enhancing the Customer Experience Together
As a partner, you will have a significant impact on how your customers experience Threema Work. To ensure customer satisfaction, quality before quantity is one of our guiding principles, in addition to:
You have been in the cybersecurity industry for years, built a vast network of satisfied customers, and are interested in exchanging ideas with us.
You are agile in communicating with your clients and provide active support to make sure you know what they actually need.
Putting your customer needs first is key to increase your Threema customer lifetime value.
Full-Service Provider
The All-in-One Solution
Sell, implement, and customize Threema Work. You can even host Threema OnPrem if you want to provide the cloud infrastructure to your customers and become a managed services provider.
Reseller
The Intermediary
Make the most of our competitive discounts by completing the selling process for us and having a free hand to set the price for your customers.
Implementation Partner
Deployment and Support
You get the Threema Work app to work as your customer requests, customizing it, and even integrating the app in your solutions with our APIs.
Which partner program is the right one for you?
The table below shows what each partner program includes. If you have questions, please don't hesitate to get in touch.
Provide and support customization services for the Threema Work app
Provide and support customization services for Threema OnPrem
Host Threema OnPrem (optional)
Become a Partner
We're looking forward to receiving your inquiry and will get back to you as soon as possible.