Threema Work
The Most Secure Messenger for Companies
Trusted by millions
Maximum security
100% GDPR-compliant
Free trial
Request consultation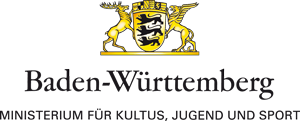 Request Consultation
We're happy to show you the many ways Threema Work can elevate your corporate communication to the next level.
If you need technical assistance, please contact us here:
More Than Just Messaging
Automation and Integration
Chat App
Threema Work is an instant messenger that meets your employee's needs: it's easy to use and packed with features. Offer your employees a secure and privacy-compliant alternative to messaging services designed for private use.
Top-Down Communication
Threema Broadcast is the perfect tool for efficient and targeted employee communication. Reach your entire staff, specific departments, and external recipients with a simple click. You can also conduct polls and receive read receipts for important messages.
User Management
The intuitive management cockpit allows for professional user management. Thanks to the Application Security Management (Threema MDM) and extensive configuration options, you can rest assured that the Threema Work app is used in line with your corporate policies.
Automation and Integration
Increase your efficiency and cut costs: the Threema Gateway API allows you to automate processes and use your own software to send, receive, and process Threema messages.
Zero-Knowledge Security and Full Legal Compliance
Threema Work is 100% GDPR-compliant and offers maximum security and data protection. All communication is end-to-end encrypted. There's no need to disclose a phone number or email address, and contact synchronization is optional. Threema Work can be used without access to the address book.
Unparalleled Metadata Restraint and Open Source
As Threema Work has been developed with a focus on maximum security and the "Privacy by Design" principle, the messenger stands out for its unparalleled metadata restraint. Groups and contact lists are solely managed on the users' devices, not on the server, and the Threema Work app is open source.
The Threema Work app provides a wide range of features that allow for fast and efficient communication and streamline processes across all departments. In addition to basic app features such as audio and video calls, special features such as the off-hours policy and the poll feature are particularly useful in the business context.
Android
iOS
Desktop / Web




The backbone of Threema Work is its management cockpit. This is where you define the ways in which your employees can use the Threema Work app – regardless of whether they're using corporate devices or their own (BYOD).
With a single click, you reach the entire workforce, individual departments, all suppliers, or specific customers. Threema Broadcast offers the perfect communication channel for every use case.
Fast Information Distribution
Fast Information Distribution
Threema Broadcast is your tool for fast, secure, and targeted one-to-many communication. With the click of a button, you send text/image messages, files, and polls to your entire workforce or to specific departments.
Examples:
Messenger Newsletters
Threema Broadcast's feeds bring the popular concept of newsletters to instant messaging. You provide separate feeds for different topics, and your employees (or external parties) subscribe to the feeds that fancy their interest. This way, everyone gets exactly the information they're looking for.
Examples:
Threema Channel: A service that informs Threema users about app updates and other news related to Threema.
Press releases from the city of Bern: The residents of Bern receive can receive the city administration's news directly in Threema.
Internal information distribution: Various Threema Work customers use messenger newsletters to complement existing news channels. This way, employees can choose where to receive news.
Business Continuity
Outage of the internal IT infrastructure is a serious threat that can affect every company and may eventually have profound consequences. It can occur at any time without warning, and not even the most ingenious measures offer complete protection. If the IT is down, neither email nor VoIP work, which brings up the question how to maintain seamless communication during a crisis. The answer is Threema Broadcast, which allows, in combination with Threema Work, to ensure secure communication even in a serious situation like this.
To learn more about Threema Broadcast and business continuity, please get in touch.
Interactive Chat Bots
Chat bots allow you to create information retrieval systems that enable your users to get predefined answers to their questions right in Threema. For example, you can create a knowledge base or make schedules available. Users simply enter a command and instantly receive the predefined answer as reply.
Central Group Management
Group chats created in Threema or Threema Work can only be managed by their creator. Threema Broadcast, on the other hand, supports central groups, which can be managed manually or automatically using the API. This is to say that a group's management can be carried out by multiple administrators and without a mobile device. Furthermore, group members can be added automatically, for example.
Employee Engagement
In order to achieve employee satisfaction and to make sure that employees identify with the organization, it's necessary that internal communication reaches the entire staff. Instant messaging is the ideal channel for this purpose because employees without a computer or those who primarily work off-site are also easy to reach this way.
Threema Broadcast is the ideal tool for managing your messaging communication. Versatile features allow you to target employees in the most suitable way.
Threema Gateway makes it easy to integrate Threema Work into your own software to send, receive, and process Threema messages. The use cases for this are endless:
Use Cases
Alerting
Automatic notifications are sent to the responsible department in case of a critical system incident, e.g., to the operations team in case of server outages
2FA/OTP
Threema Work can be used as a secure second factor for multi-factor authentication
Dynamic Bots
Sophisticated information-retrieval systems dynamically respond to user questions with predefined answers
Task Distribution
Tasks can be distributed to the staff automatically, e.g., service tasks are automatically allocated to technicians
System-Status Notifications / IoT
Receive secure notifications in case of incidents in relation with IoT hardware
Content Alerts
Get informed when a file or document has been changed
Quick Setup, Low Costs
The setup and distribution of Threema Work couldn't be easier, and a variety of price plans are available, catering to every budget. SaaS or on-premises, you decide which model suits your needs. Educational institutions benefit from a special price plan.
More about pricing